Marine & Boat batteries
The Marine Pro Cruiser range is the perfect choice for powering larger marine vessels and other heavy-duty applications.
Superior starting power for larger vessels with engines over 350hp
Heavy-duty internal components designed for heavy-duty applications
Maintainable design for easy servicing and extended battery life
Platelock™ technology to combat the effects of wave pounding and damage from engine vibration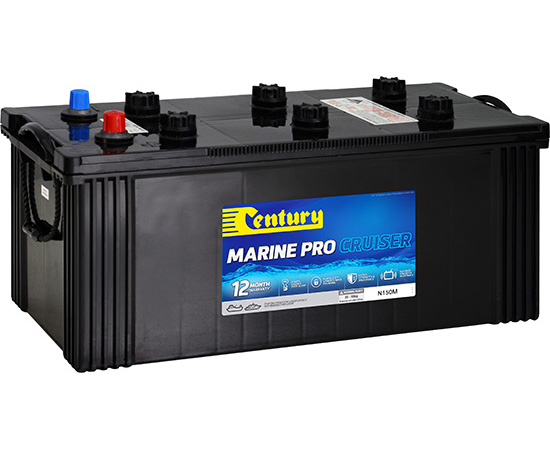 Technical Specifications
Product ID

131107

Barcode

9313857008053

Dimensions

528 (L) x 214 (W) x 224 (H) x 246 (TH)

Warranty

12 months

Conditions apply. Refer to individual warranty statements affixed to each product.

Starting Power

Larger vessel engines 350hp+

Semi Cycling Capabilities

Power for engine starting, basic & optional electrics

Terminal type

STD

Volts

12

CCA

950

MCA

1140

RC

300

AH

150

Weight (kg)

38.40

Compatible Battery Charger

Special features

Carry Handles, Glass Mat Separator, Low Maintenance, Mud Rack, Platelock™ Technology, Vibration Resistant.
**Not recommended for semi-cycling applications.
Resources